EC ADVANTAGES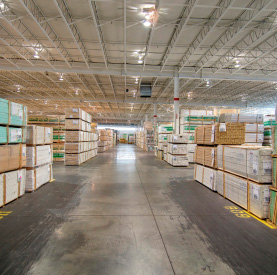 Supply Chain.

During the past five years, EastCoast Mouldings has literally changed the direction of its supply chain and, in doing so, designed the most flexible and efficient system for providing mouldings, boards, and pattern stock to its customers.


EastCoast Mouldings' supply chain
leverages offshore production with a domestic operation to be the single-source supplier for all the
mouldings, boards, and pattern stock needs
of its customers. Using the latest materials handling strategies and equipment, as well as state-of-the-art logistics management technologies, EastCoast Mouldings has engineered a supply chain that is efficient from manufacturing to delivery.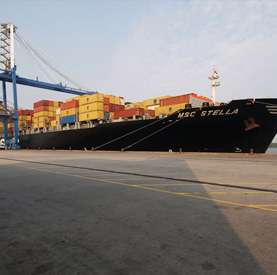 Distribution Logistics.

With the experience of more than five decades in the industry, EastCoast Mouldings has developed strong and proven logistics to provide the most efficient distribution and inventory management for its customers.


EastCoast Mouldings logistics
ensures seamless delivery of products to its customers. Dynamic fleet routing technology done via optimizing software provides reliability and a frequent, short delivery cycle to most destinations. The company offers a bulk reload operation and a separate distribution center under the same roof, allowing both low-cost bulk deliveries and high-service/high-mix distribution through this logistics structure. Through this system, EastCoast Mouldings customers can purchase most commodities at a low cost, but still have the distribution center as back-up for quick fill-ins of matching product.

Other details that are built into the logistics to enable a smooth delivery process include all documentation containing the dealer's item number for easy reference, and unit storage and tracking that takes place from receipt to storage. While much of the logistics system occurs "behind the scenes," customers get the benefit of it through on-time, accurate delivery.
Manufacturing.

EastCoast Mouldings, one of the largest suppliers of
wood mouldings in the United States
, manufactures mouldings for retail and new construction supply channels. Production includes softwood and hardwood lineal mouldings, jambs and frames in solid, finger joint and primed.

Each moulding profile is made with precise craftsmanship and digital technology at the company's 94,045-square-foot facility in Wilkesboro, North Carolina. During 2007, the company more than doubled the production capacity of the facility. Each EastCoast Mouldings profile, with the respected "EC prefix" moulding pattern identifier, is made with exact detail to ensure profile integrity that will perfectly match in the future should the profile be needed for remodeling or repairing an interior.

Our production capabilities also includes the creation of custom mouldings. A sketch or a sample is digitally drawn and stored for future production.
Quality Assurance.

EastCoast Mouldings "EC" profiles are known as the industry standard, and the company is proud to be a leader in profile design. Combining time-honored craftsmanship and digital profile design technique, the profiles crafted are clean, crisp and sharp.

EastCoast Mouldings focuses on quality in every aspect of its operations to manufacture the finest profile offerings available. Using the technology of digital CAD drawings, every profile is made to clean, crisp lines which provide ease of installation for the installer and beauty of design for the homeowner. The latest state-of-the-art technology in the manufacturing process ensures precision tooling and exact profiles.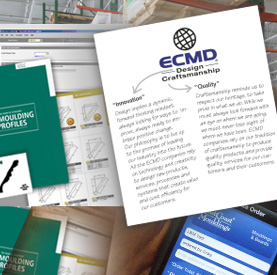 Marketing.

EastCoast Mouldings makes its profiles information and technology available to everyone in formats that work best for their needs, including the website, printed catalog, bin labels and custom price pages for stock item lists.

The EastCoast Mouldings website offers an online resource tool and easy access to every resource through the Profile Library. A full array of pattern specs are easily navigated, searched, displayed and printed in a flat or three-dimensional format. The online Design Library provides CAD file downloads for builders and architects who require the detailed information and online flexibility for specifications. And, EastCoast Mouldings customer-only website access allows 24/7 entrance into the company's system to find out moulding profile availability, pricing, account information and other customer-specific details.

We also offer custom price pages for a stock item list to facilitate each customer's particular needs as well as customer specific bin labels. The comprehensive printed catalog includes every profile offered, along with dimensions. Customer specific bin labels include profile images, dimensions, UPC code and customer item numbers.